Golf Clubs & Communities
As the state of Florida is known to be the Golf Capital of the World, we boast in our over 1,250 courses throughout the state. Zephyrhills, Florida boasts a total of seven golf courses, one of which is operated by the municipality. Additionally, within a 20-mile radius of Zephyrhills, there are an additional 36 golf courses, comprising 23 public courses, three municipal courses, and ten private courses. Florida's favorable climate, diverse landscapes, world-class courses, rich golfing tradition, and leisure opportunities make it an attractive destination for golf enthusiasts. Whether for a challenging game, a leisurely round, or a golfing vacation, Florida offers a unique and unforgettable golfing experience that continues to draw players from near and far.
The Links of Lake Bernadette
Lake Bernadette golfing offers a picturesque and challenging 18-hole championship course in Florida. Built by Dean Refram, designer and previous owner of Saddlebrook resort, this respected course has a lot to offer. The well-manicured fairways, scenic views, and strategically placed hazards cater to golfers of all skill levels. The pro shop provides a wide range of equipment, while amenities like practice areas and professional instruction enhance players' skills. Though this course is open to the public, memberships offer exclusive benefits and access to tournaments and events. Additionally, Lake Bernadette offers a clubhouse, dining options, and social areas for relaxation.
Memberships: https://www.linksoflakebernadette.com/memberships/
Silverado Golf & Country Club
Located in Silverado Ranch, Silverado Golf & Country Club holds recognition as offering the "best golf course and restaurant deals" in Zephyrhills, Florida. Silverado Golf & Country Club is not just a golfing destination; it's a vibrant community. The neighborhood surrounding the club features beautiful homes, often with scenic views of the golf course. Residents enjoy the benefits of an active and friendly community, with opportunities for socializing, recreational activities, and organized events. Overall, Silverado Golf & Country Club in Zephyrhills, Florida, offers a high-quality golfing experience set amidst the natural beauty of the region. With its well-designed course, excellent practice facilities, clubhouse amenities, and sense of community, Silverado provides a complete package for golf enthusiasts seeking a memorable golfing experience in the Zephyrhills area.
Sarah Berg Tennis Center: Where Passion & Excellence Meet on the Court
Welcome to the Sarah Berg Tennis Center, a haven for tennis enthusiasts and a breeding ground for champions. Located in the heart of Zephyrhills, this world-class tennis facility has been a hub of excitement, skill development, and unforgettable moments for players of all ages and abilities. Sarah Berg Tennis Center is respected for its state-of-the-art facilities, renowned coaching programs, and its unwavering dedication to fostering a love for the game. The center offers comprehensive programs for aspiring young tennis players, providing them with a solid foundation and a pathway to success. From group lessons to competitive training, young players are given the opportunity to develop their skills, learn sportsmanship, and build lasting friendships. The center also hosts tournaments and events, creating a vibrant community that fosters growth, healthy competition, and a lifelong love for the game. The Sarah Berg Tennis Center's commitment to community engagement has garnered widespread admiration and support from locals and visitors, bringing together the many individuals of Zephyrhills.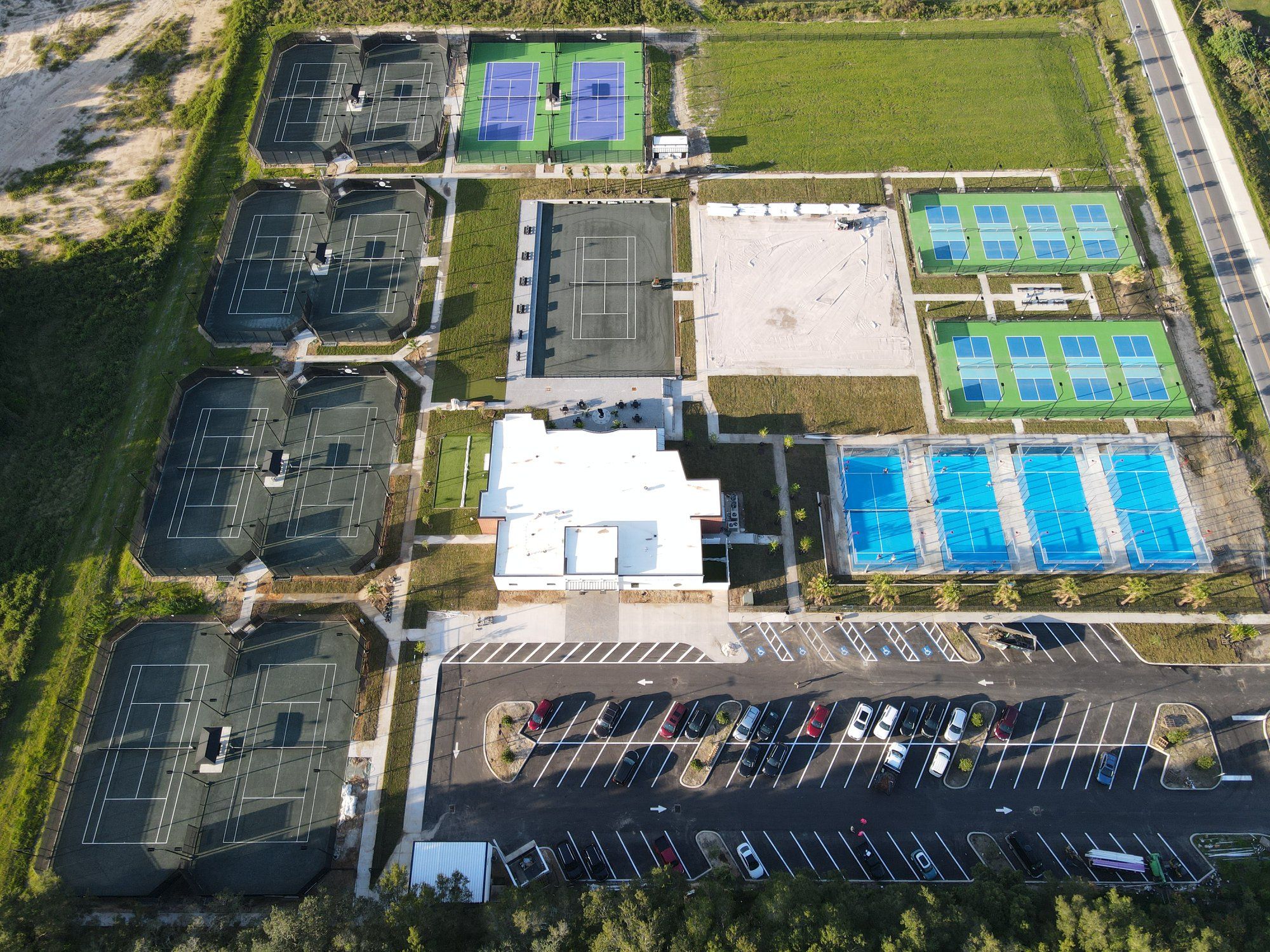 Skydive City
For those who prefer their physical activity from a more aerial view, Skydive City offers the best views in Zephyrhills. With a team of highly skilled and certified instructors who prioritize safety and expert guidance, they ensure that each skydiving experience is conducted in a controlled and safe manner. Whether you're a beginner or an experienced skydiver, the instructors at Skydive City are there to provide training, guidance, and assistance throughout the entire process. Skydive City also hosts boogie events and competitions throughout the year, attracting skydivers from around the world. These events bring the skydiving community together for a week or more of thrilling jumps, socializing, and festivities. Additionally, there are camping and RV sites available for those who wish to stay overnight or for an extended period. This is a great way to scope out the city of Zephyrhills as a local or visitor and perhaps try something new in a unique city.
Nature & Scenery
Zephyr Park
Zephyr Park is a beautiful public park located in the heart of Zephyrhills. It features walking trails, picnic areas, playgrounds, and a lake where visitors can go fishing or feed ducks. The park also hosts community events and festivals throughout the year. Centered around a vast lake, Zephyr Park has the unique feature of offering paddleboards to rent for a relaxing, self-led journey around the park. For pet owners looking for a day with nature, the dog park provides fenced-in areas for both small and large dogs, offering a safe and enjoyable space for pets to exercise and interact with other dogs. Whether you're looking to enjoy a peaceful picnic, take a leisurely walk, or participate in a community event, Zephyr Park offers a welcoming and enjoyable experience for everyone.
Crystal Springs
Located in the southern end of Zephyrhills, Crystal Springs is the beautiful source of extraordinary natural views- and all Zephyrhills water bottles! This natural oasis offers nature trails, boardwalks, and beautiful landscapes. Enjoy hiking, birdwatching, and picnicking while learning about the local ecosystem and wildlife. The Crystal Springs area is surrounded by numerous rivers, lakes, and springs, providing excellent opportunities for canoeing and kayaking in addition to fishing for species such as bass and catfish. With several local restaurants and farms in the surrounding area of Crystal Springs, there is plenty to do and see in this lively scenery.